Why is it called saddle stitch binding?
Saddle stitching binding, also known as stapled binding, is one of the most popular binding methods in which pages are folded, creased and stapled together.
The saddle stitch binding requires the full sheets of paper stapled together in the middle.Then fold the book, including the cover, in half along the book line.
This method is termed saddle stitch binding because the collated paper sheets are draped over a saddle-like apparatus during the stapling/stitching process.
Saddle stitching binding is definitely a quick and cost-effective binding method because no glue is used. Moreover, the pages open completely flat so that printed content is not lost in the gutter.
This results in a fast and cheap method to mass produce booklets or thin books.
Related article:Leather Bound Book Printing-A more advanced option
What is the difference between saddle stitch binding and perfect bound binding?
Compared to the perfect bound binding method, saddle stitch binding is faster and even more cost effective. It only requires several staple bullets to bind a book.It requires no glue thus it is also environmentally friendly.
Related article:The Introduction to Spiral Bound Book Printing
What are the pros and cons of saddle stitch binding?
Pros:
A less expensive binding method.
Turn-around time is generally fast.
Suitable for short or long production runs.
Perfect for lower page counts.
Work very well for both small and large projects - small like a pocket guide or large like a road atlas.
Can accommodate crossover images that span two adjacent pages.
Pages open completely flat.
Environmentally friendly thanks to no need for glue.
Printed content not lost in the gutter.
Cons:
Less superior appearance.
Limited number of pages.
Page creep.
Not easily stackable.
Related article:Wire-o Bound Book Printing|A Full Guide
What types of books are saddle stitch binding?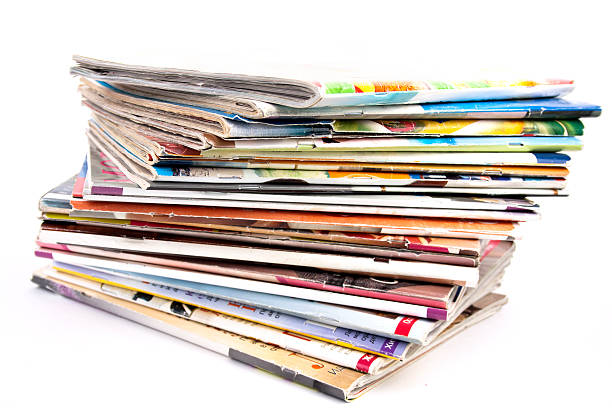 Books that are commonly saddle-stitched include:
notebooks, magazines, catalogs, manuals, booklets,workbooks, programs, menus, directories, multi-page brochures, newsletters, comic books, coloring books, wall calendars, mailers and price and part lists.
How many pages do you need for saddle stitch binding?
The number of pages must be a multiple of four, including the cover and back cover,because they are printed on sheets that are folded in half.If you fold a sheet of paper in half, you will then have 4 different "pages". For each additional sheet thereafter, the number of pages will increase by 4 pages. Therefore, the minimum number of pages for a saddle stitch binding book is 4 pages.
What is the maximum number of pages for saddle stitch binding?
The maximum number of pages depends largely on the thickness of the paper used to create the book, or on the weight of the paper. Too much bulk and a saddle-stitch book will not lie flat , it will be inclined to "spring open."
64 pages is considered a reasonable upper limit. For exceptionally thin paper, you can get about 100 pages before the book gets so thick that it doesn't lie naturally flat.Once the page counts exceed the limit that the saddle stitch method can accommodate, then perfect bound binding and coil binding methods are recommended.
Conclusion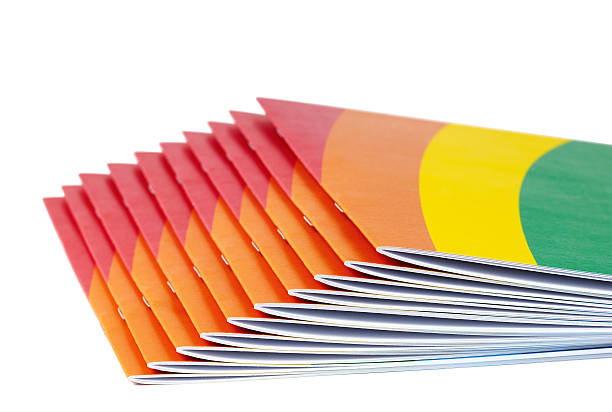 Today, saddle stitch binding is still the most cost-effective method of bookbinding, producing quality and professional-looking booklets. Especially in the case of large quantities shipped over long distances, the saddle stitch method adds a minimal amount of excess bulk and weight, making shipping costs relatively low.
While saddle stitching is usually best for low page count projects, the method is very versatile and can be used for long and short runs, as well as for projects ranging in size from pocket booklets to road maps.
Looking for an affordable printer?
TIMI Printing, providing book printing service for more than 20 years, offers an affordable and fast turnaround times for printing .Located in Guangdong, China our team can help print your design and organise delivery to any location across the world.Get in touch with our team today for a quote!